Our priorities is to take care of the environment.
To date, we have achieved significant success in implementing the "Green Production" plan. The first is the use of recycled materials in the production process and transition to renewable energy sources.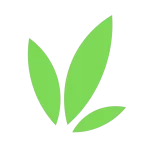 The use of secondary raw materials gives us the opportunity to reduce the environmental intensity of production and to preserve natural materials intact and safe. In addition, due to the intensive use of recycled materials, we managed to reduce the amount of industrial waste. Now, this process takes an important role in our production process.
It is in our plans to establish the production of packaging products for clothes from waste that arise during the production of these clothes. Waste-free production will allow us to come closer to the ideal functioning of the "Green Production" plan.